Thinking of easy and nutritious iron rich breakfast meals?
Good for you! By adding foods high in iron into your diet, you can prevent iron deficiency symptoms such as lightheadedness, shortness of breath, weakness, and headaches.
Plus, it's so easy to eat more of these iron-rich foods… Even for breakfast!
So, let's go ahead and take a look at these quick, simple, and easy iron rich breakfast recipes to supercharge your days.
Iron Rich Breakfast Ideas
Breakfast is definitely the most important meal you'll ever have for the day. After all, if you start your day right with a power-charged meal, then you will have the energy to go through it.
Iron deficiency can make things hard for you – there's brain fog, fatigue, and basically harder for you to move through your days when you lack this essential mineral. So, you should make it a priority to eat an iron rich breakfast to fuel your body with all the nutrients it needs.
Here are a few ideas you might want to try for more iron into your body. Not only are they nutritious but they are super easy and quick to prepare. If you're always on the go and barely have time to fix yourself up with a nutritious breakfast, these recipes should fit into your hectic schedule.
1. Breakfast Tacos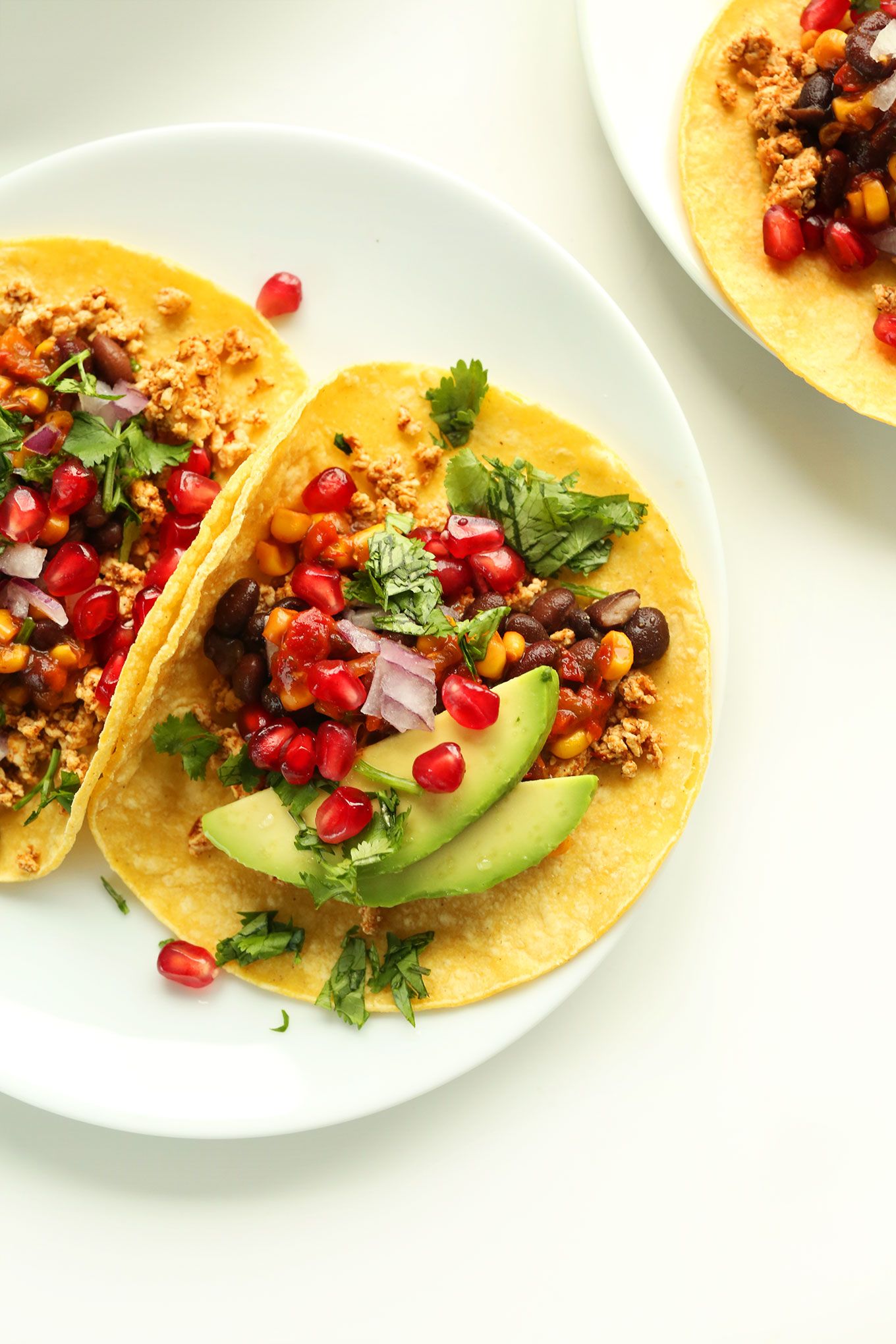 Love Mexican food to start your day? Then breakfast tacos should be absolutely perfect. It's tasty and packed with nutrition to power you up. You can eat it on-the-go or pack it up and take it to work or your daily commute.
Moreover, tacos are very versatile meals. Add some veggies, beans, tofu, and it's good to go. It is also a fun way to incorporate some veggies first thing in your days.
Cooking breakfast tacos is also quite easy. All you need is a slow cooker to prepare all ingredients then just reheat a few that you've made a few days ago. It's easy!
Some of the ingredients you can add to your breakfast tacos are bean and tofu, vegan cheese (when doing a plant-based diet), spinach, potatoes, shredded carrots and cabbage, and some vegan sour cream. Overall, it's a fun and tasty dish that makes every breakfast something to look forward to.
2. Overnight Oats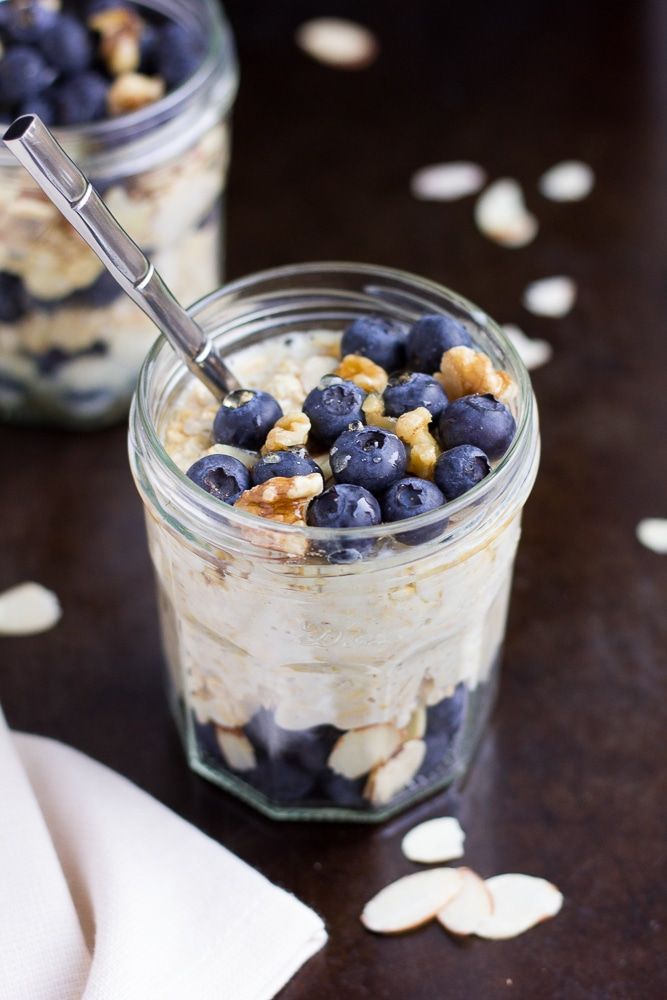 Need a grab-and-go breakfast that's packed with iron? With overnight oats, you can never go wrong.
Oats are an excellent source of iron, giving you up to 5 milligrams of iron per serving. Plus, it is a quick meal to prepare – something you can even make ahead of time.
To prepare overnight oats, you need your organic rolled oats, plant-based milk, some fresh or dried berries, seeds (pumpkin seeds, chia seeds, etc), and then your favorite sweetener such as stevia, maple syrup, or coconut syrup.
Put all of the ingredients into your mason jar, cover with a lid, then it's good to go the next day. You can also add some chocolate bits for that awesome boost in the morning. When you're always on-the-go, overnight oats are your BFF for an iron rich breakfast.
3. Smoothies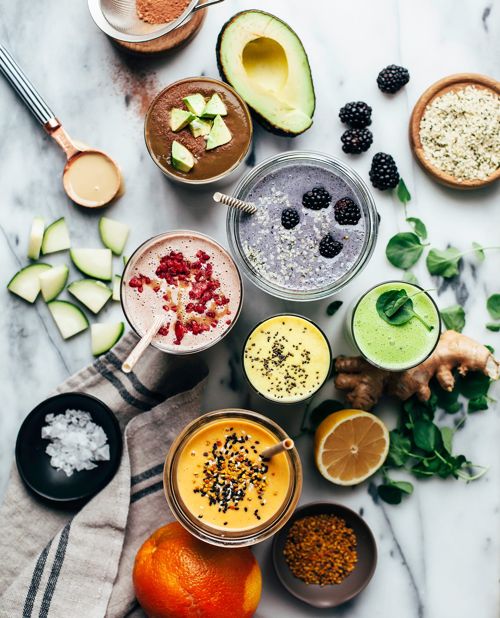 Another quick, fun, and nutritious breakfast that's packed with iron is a smoothie.
The sky's the limit when it comes to the flavor, variety of ingredients, and nutritional value of your smoothie, too. That's the fun of it!
Dark leafy greens are packed with non heme iron, so be sure to add some organic kale, spinach, or chard to your smoothie. Then, toss in some fruits loaded with vitamin C to help your body to absorb iron more efficiently. Some cool ideas include orange juice, fresh or frozen berries, kiwi, and slices of pineapple or mango.
With these ingredients, you get your iron, vitamin C, protein, and essential vitamins, minerals and antioxidants – all in one glass!
4. Chia Pudding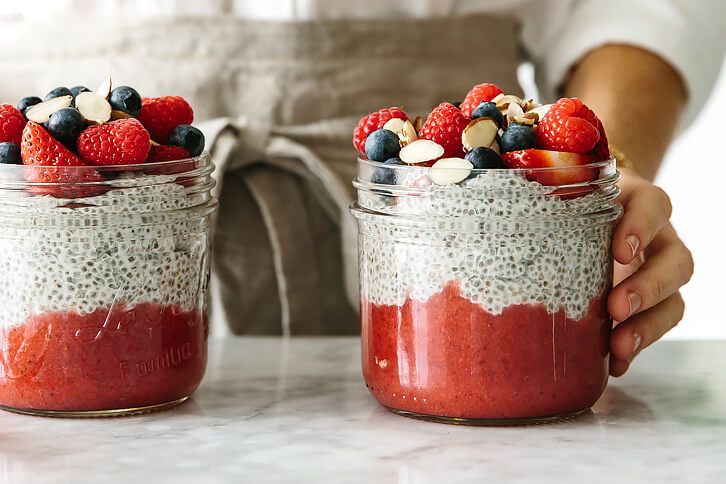 Packed with calcium and iron, chia may be a tiny seed but these are super nutritious. In fact, a couple of tablespoons of chia seeds provide up to 12 percent of RDI. As a bonus, you can get your magnesium, calcium, and omega-3s from this small but powerful seed, as well.
To make a delicious chia pudding, you only need your mason jar, spoon, and 3 key ingredients. So, that's your chia seeds, plant-based milk, and your choice of sweetener.
Want to give it an extra punch? You can add some strawberries or perhaps cinnamon, nutmeg, and pumpkin spice for a delicious twist and boost in nutrients. Make it in under 5 minutes, and it's ready to grab and munch in the morning. Yum.
5. Energy Bars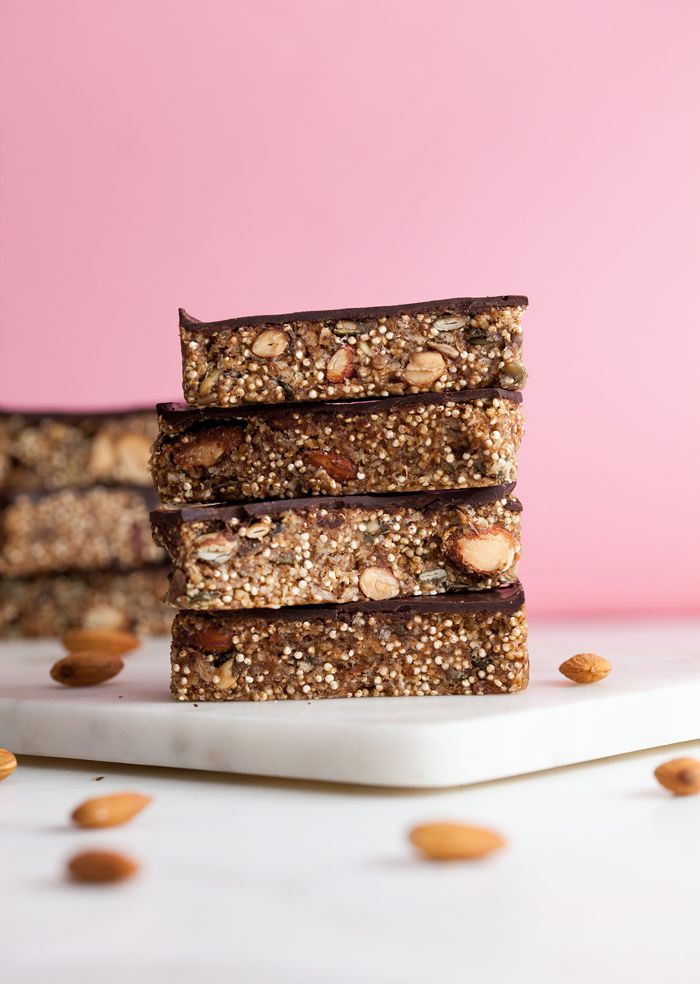 If you've got no time to actually sit down and enjoy a bowl of granola or oatmeal, then why not turn your granola into a power-packed bite-sized energy bar?
Forget those store-bought energy bars. They're expensive and may contain added sugars that you would not really want into your body. So, make it easy and healthy by making your own energy bars. Then, you have plenty to munch the next day during your commute or while at a break at work.
Energy bars are super easy to make. You need your oats, dried fruits, nuts, sweetener, then mix them all together and bake in your oven. Basically, you don't need to buy granolas at the store. Just a combination of these ingredients can give you a power-packed granola for making energy bars.
6. Tofu Scramble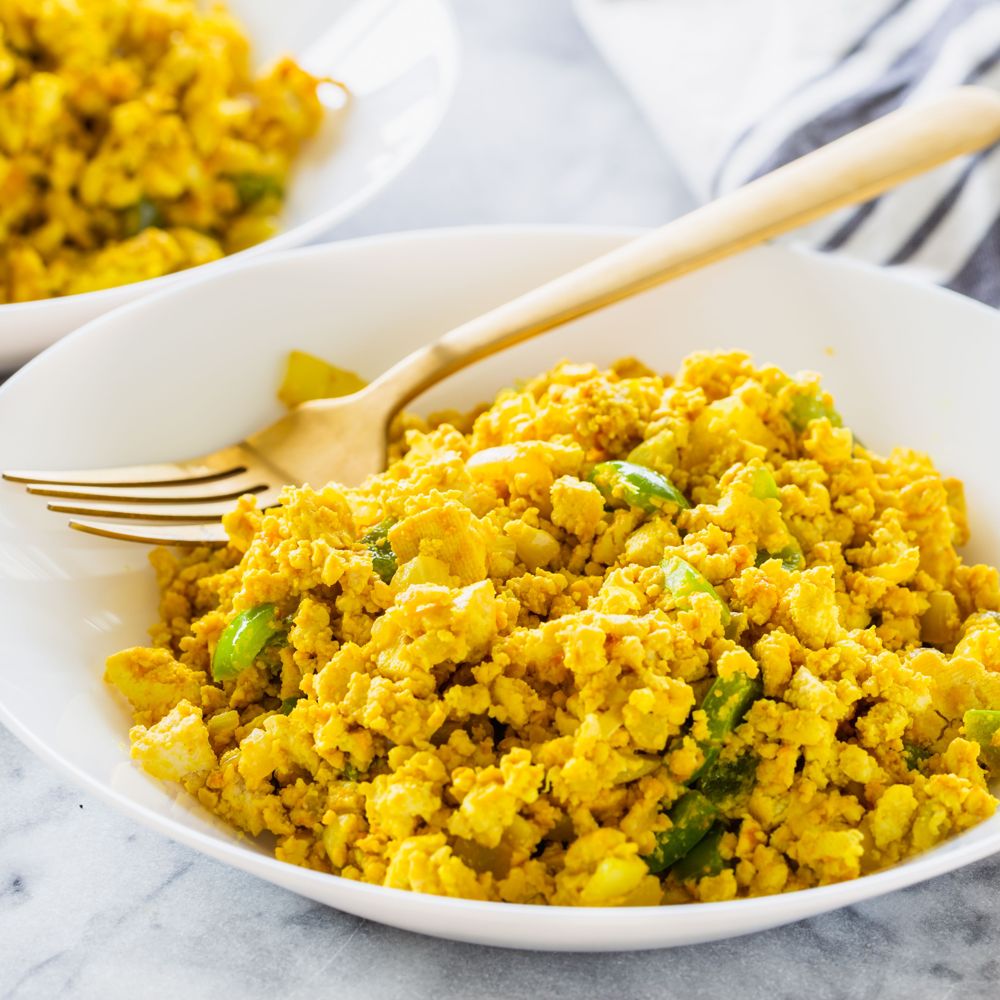 If you've got more time to prepare your breakfast, then why not fix yourself up some tofu scramble?
Obviously, it only includes tofu as the basic ingredient but you can add more nutrition by putting in some kale, spinach, cherry tomatoes and seasoned with turmeric, cumin, chili flakes, salt and pepper. Just saute all the ingredients and in 10 minutes, you're ready to dig in.
Supercharge Your Days With An Iron Rich Breakfast!
Start your day by eating a healthy, hearty, and iron rich breakfast.
This is how you can set the tone for your day, which makes you ready to handle anything that comes your way.
But if you're always on-the-go and don't have much time to prepare something that you can munch quickly, then you can always make your breakfast ahead of time. Hopefully, the ideas we shared with you today will inspire you to try these delicious and nutritious recipes for a good breakfast.
You can grab and eat them anywhere you are and enjoy your meal that's packed with all the nutrients to enhance your days.