A few months ago a saw a post from VeggieGirl about a vegan food swap. You send someone a box of vegan goodies and you receive a box of vegan goodies from someone else. I was intrigued and excited to participate. I love food (can you tell?) and surprises. Pair the two together and I'm one happy girl 🙂
The food swap is organized by Cat from The Verdant Life.  It's a great way to connect with other vegans across the country and try food that you may not be available in your area or that you may not think to buy for yourself.
So I finally decided to participate in the October Vegan Food Swap. I received a box, pictured below, from Sarah from Gazing In. I told Sarah that I prefer savory snacks over sweets and she put together this lovely mix: Raw Ginger Snaps ( the only sweet treat, but not too sweet), Sweet & Smoky Popped Chips, Sweet Chili Tortilla Chips, Curry Cashews, and Char Crust Seasoning/Rub. I hadn't tried any of these items so this was a treat indeed!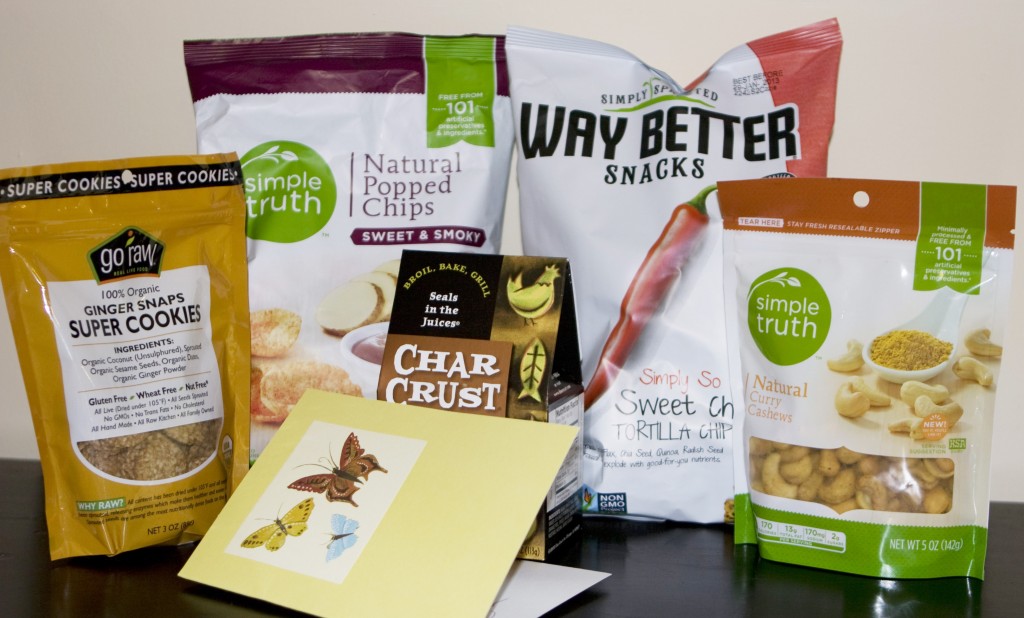 In return, I sent a box to Denise from A Family of Foodies with the following fall flavors —Denise loves tea, spices and spicy foods, by the way: Pumpkin Spice Tea, Caraway CrispBread (my favorite), Spicy Apple Ginger Chews, a Brazilian Passion Fruit Infused Green Tea, Pumpkin Spice Cookie, Smoky Chili & Lime and Sweet Cinnamon Chickpeas.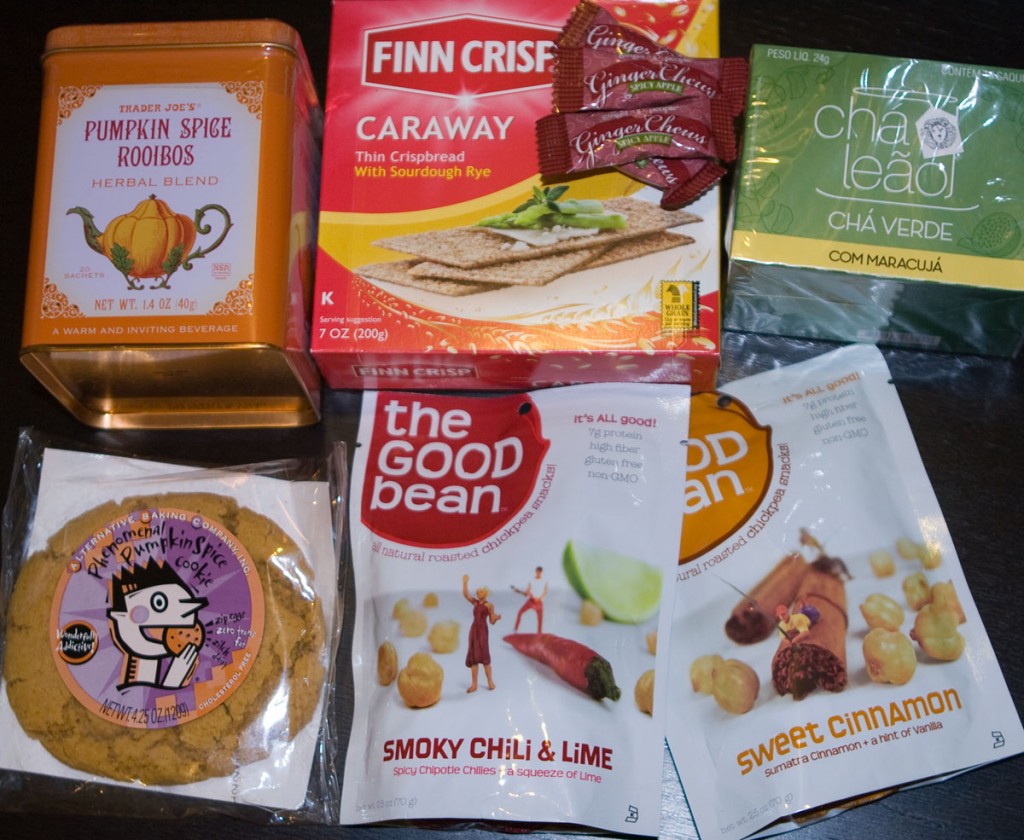 October was the last swap in 2012 but will resume again in January. If you're interested in participating next year, contact Cat here.
Happy food swapping!