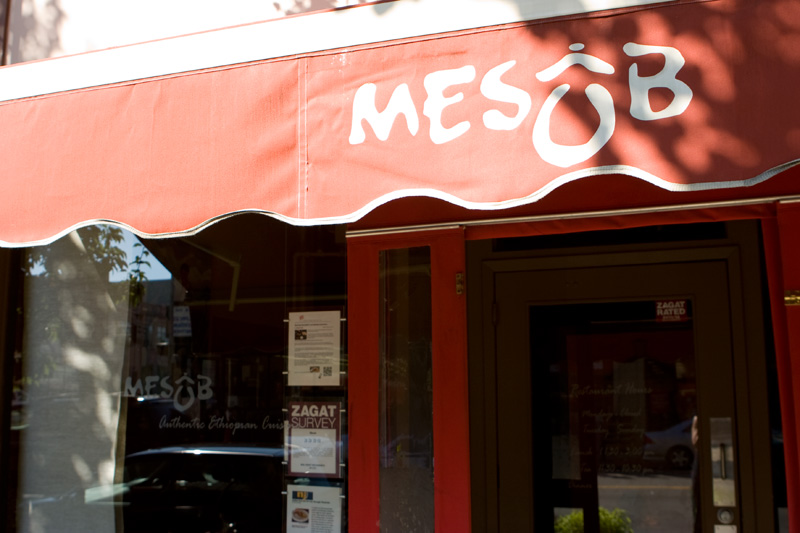 Last month we went to Montclair , NJ to see Gene Baur speak and to meet more fellow vegans. It's a charming little town with a budding vegan movement. Montclair Vegans, the group that organized Gene's speaking event, is shaking things up with several vegan events a month. If you're in the area join their group and join in the fun.
While Montclair doesn't have its own all vegan restaurant yet, Mesob Ethiopian Restaurant does a great job fulfilling the demand with an all vegan section on their menu. We all ordered their sampler so we could try as many dishes as possible and we were not disappointed. Everything was fresh, tasty and satisfying.
Later that night, after our feast digested a bit, we headed over to Go Lightly, an eco-friendly apparel store that now serves vegan ice cream. We were all looking forward to trying their hemp ice cream. It was a wonderful treat to top off a pretty eventful day. And we just got word from Jennifer Chaky, the store owner, that they will be making room to include a vegan café in the store, in the near future. Update: Go Lightly, unfortunately, has since closed.
Congrats Montclair! You're on your way to a bright future.
Mesob Ethiopian Restaurant
Bucks County Vegan Supper Club & From A to Vegan
Gene Baur, Montclair Vegans & Jennifer Chaky (Go Lightly proprietor)
One of many vegan sampler combinations
Go Lighlty, now serving vegan ice cream!