Disclosure: *I received a sample of the Energizing Moisture Cream to review.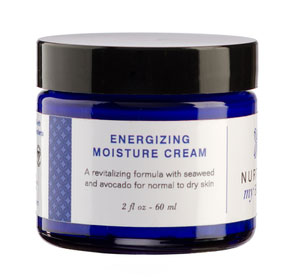 I'm always on the lookout for a good facial moisturizer for different times of the year, even though I already have a few favorites. My skin is slightly on the dry side so I need a heavy duty one in the colder months and a medium weight one from spring to the beginning of fall.
Spring is finally around the corner (it just can't get here quick enough in PA) and I'm already set. Nurture My Body's organic nergizing Moisture Cream* "A revitalizing formula with seaweed avocado for normal to dray skin" didn't quite cut it for me in this year's harsh winter, but I can tell it's going to be a perfect fit for my skin in the coming months.
Here's what I liked most about it: It's vegan/cruelty-free (no animal ingredients or animal testing), the ingredients are all organic plant extracts, no whacky chemicals, and it smells and feels amazing on my skin. It also has a nice tingly sensation that truly feels energizing.
The box says it's certified vegan, certified organic, no GMOs, no parabens, no sulfates, no compromises, 100% biodegradable, no artificial fragrances, no artificial colors, and no DEAs, MEAs, or TEAs. Sounds like a great way to nourish your skin and celebrate warmer weather to come.
Here's to spring!
Energizing Moisture Cream Giveaway – Ended
To celebrate spring, we're giving away one (1) Nurture My Body Organic Energizing Face Moisturizer for two (2) lucky readers. To enter for a chance to win, leave a comment below saying what you're looking forward to this spring. US and Canada residents only, please.
I'll randomly select two of the comments on Thursday, March 20th at 8:00 pm EST.
Note: entering this drawing will also add you to Nurture My Body's email list. Nurture My Body's email policy: To help us make e-mails more useful and interesting, we often receive information when you open e-mail from Nurture My Body, if your computer supports such capabilities. If you do not want to receive e-mail or other mail from us, please adjust your account. You may also opt out of this promotional email list after you have registered by contacting us, or by following the "opt out" instructions that may be included in the emails you receive. We never share your email with any other organizations.
And the 2 winners are: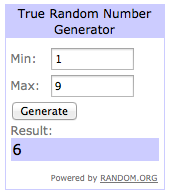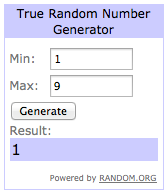 Comments 6 and 1, Portia and Suzanne. Congrats and enjoy!