Disclosure: The publisher sent me a copy of the book to review. This post contains affiliate links, indicated by a *.
Nothing says holiday season like fresh baked pies, sweet or savory. The wonderful smells of baked goods filling the house, the warm heat radiating from the oven, a cup of tea or hot chocolate to go with it. You can have  your pie and eat it too, even if you're gluten-free and vegan, thanks to Jennifer Katzinger's Gluten-Free & Vegan Pie* cookbook.
This adorable, smaller-sized and easy to handle book contains more than 50 sweet and savory pie recipes. Featuring easy-to-handle press-in crusts to fluted bottom crusts and wedge top crusts. Jennifer takes us through some gluten-free ingredients used in the crusts as well as tips and techniques on handling them and making the pies pretty.
Chocolate Espresso Tart with press-in crust
Fig Frangipane Tart with fresh figs

I wasn't a very good baker before becoming vegan, mostly because I never really tried. When I was a kid, my mom and sisters did all the baking. Mom made wonderful breads, pizza dough and savory pie crusts to die for. One of my sisters was a master in baking the fluffiest and delectable cakes and the other make an amazing assortment of cookies all year round, but especially during the holidays. So I was kind of spoiled. After I got married, I'd only bake once in a while, but nothing really special.
Vegan baked goods are easier and easier to come by nowadays, but not when Mauro and I became vegan. So I set myself to it and found that I really enjoy baking all manner of desserts, but especially pies, tarts and quiches (yes, vegan quiches). Gluten-free and allergen-free baking has become a special project I take on during the holidays. I won't lie to you, it can be a lot of work, but I love it all. So this book has a special place in my heart and so do the two tarts I tried below.
I didn't get too adventurous with the crusts. That's still a challenge I'm slowly tackling and I wanted to make sure they came out pretty for the photos. The Chocolate Espresso Tart was very easy to make and one of the least time-consuming pies I've ever made. The crust is a press-in crust that's baked on it's own and the filling is no-bake and easy as pie 😉 This tart is extremely rich and would probably be superb with some coconut whipped cream.
The Fig Frangipane Tart had a few more steps, with the hardest part being the slicing of the tiny figs from my back yard. Yes, I got figs in my back yard in Pennsylvania! This tart was much lighter in flavor that the chocolate espresso tart and would probably complement each other quite well if served side by side. Both tart were more sophisticated than I've baked in the past and impressed guests and friends alike.
Gluten-Free & Vegan Pie Cookbook Giveaway – Closed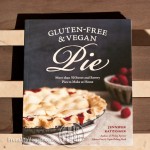 We're giving one lucky reader a chance to impress themselves, friends and family members with delicious pies this holiday season. To enter for a chance to win, leave a comment below telling us which recipe you'd like to try from Gluten-Free & Vegan Pie Cookbook. US residents only, please.
I'll randomly select one of the comments on Friday, December 20th, 2013 at 8:00 pm EST.
Happy commenting and good luck!
The lucky winner for this giveaway is…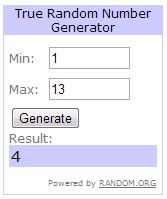 That's Em's comment. Congratulations!