We're not into taking supplements. We take our B12 and a vegan D3 (mostly in the winter when we don't get much sun) and an occasional protein smoothie when we're lifting heavy. So when SunWarrior offered to send me samples of their products, I decided to see what it was all about.
I thought SunWarrior only made raw, vegan protein powders and I wanted to see how it compared to the one we currently use, but I found out they have so much more than just protein. In fact, there were items in the sample kit I didn't even know where a thing. I had to visit their online store to get more information about them and understand what they're for.
The main focus of their supplements is that they're organic, vegan and raw. The products range from proteins, minerals and antioxidants to concentrated nutrients or compounds that enhance absorbability and bioavailability of food and supplements.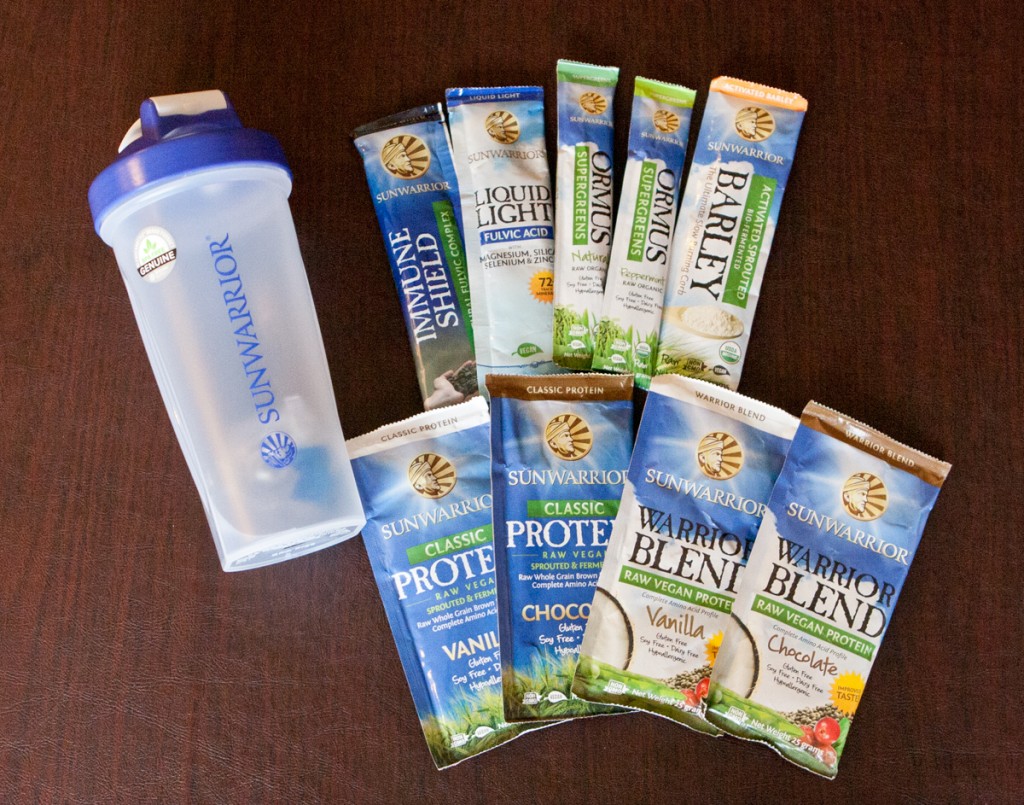 The sample kit contained all the items pictured above: a shaker bottle, Classic Protein in chocolate and vanilla, Warrior Blend protein in chocolate and vanilla, Immune Shield, Liquid Light, Ormus in natural and peppermint and Activated Sprouted Barley powder.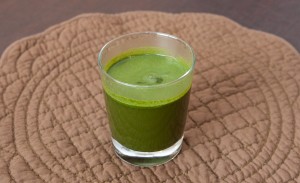 We tried all of the items for science and for the sake of writing a proper review. Mauro and I shared all the items so we could each have a taste.
The Immune Shield and Liquid Light are both liquids, so we drank them straight out of their pouches. Both had a sour and mineral taste to them. I didn't mind the taste, but Mauro thought they were too sour. Perhaps it can be mixed with something else for those who have a low tolerance for the flavor.
All the other samples were in powder form, so I mixed them only with water in the shaker bottle to see how easily they dissolved and get the real flavor experience. The powder mix better if you add water to the shaker bottle first and then the powder on top. I also mixed one of the protein powders with soy milk, but it got too frothy and didn't dissolve well. Both the Classic and Warrior Blend protein powders had a good enough taste, but the classic blend had a gritty texture—possibly because it's made from brown rice protein—, so the Warrior Blend was our preferred protein from the sample kit.
The Barley would probably be best mixed in a smoothie or with fruit juice. It just tasted like flour and water and wasn't palatable to either one of us.
The last item we tried was the Ormus. It's essentially a powdered green juice. It tasted very green, that's the best way I can describe it. I liked the peppermint better than the natural flavor, it added a nicer aftertaste to the drink. I was actually surprised that it was a bit filling, considering that it wasn't a particularly thick drink.
Our favorite of the whole mix was the Warrior Blend protein. We'd probably give it a shot in the future if we get tired of our current protein.
Have you tried any of the SunWarrior products? Leave us a comment below and let us know which products you like best.