Sneaky Pete's Review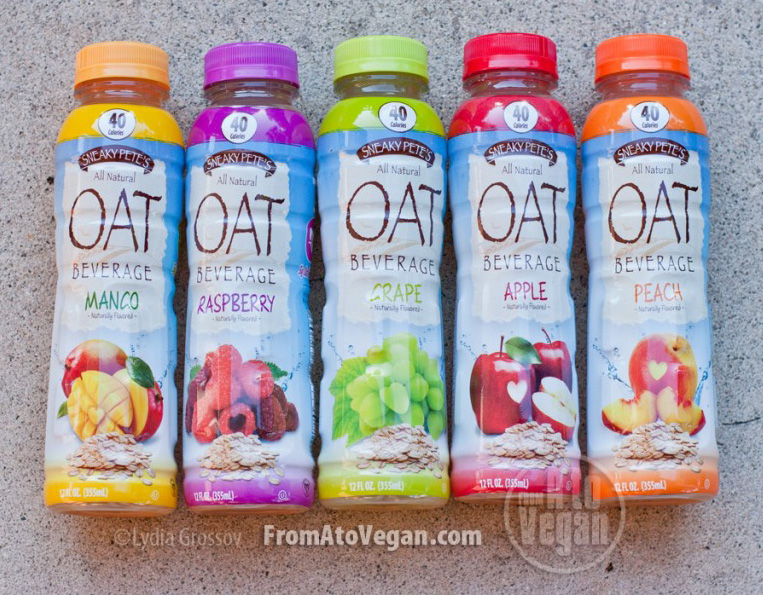 I don't really drink packaged beverages all that much anymore. I cut out soda well over a decade ago and started cutting out other sweet beverages a little over 5 years ago. I find that most packaged juice are mostly sugar (empty calories, and usually a lot of them) with no added benefit. Since I sit in an office all day that really matters. I try to limit my calories to delicious foods I need for sustenance—chocolate included, of course. But we haven't given up all hope on juice.
When I heard about Sneaky Pete's oat-based beverage and that it was only 40 calories I was skeptical and curious at the same time. I looked at the ingredients list and decided it was worth trying. Sweetened with stevia, no artificial colors or funky ingredients, certified vegan (a huge plus in my book), 3 grams of fiber per serving (1 bottle is 1 serving—my biggest peeve: when you buy a seemingly single serving food item only to find it listed as multiple servings on the nutrition facts—) and only 40 calories for the whole bottle. I thought that was fantastic.
I was pleasantly surprised with the flavors as well. The first one I tried seemed too sweet, but I feel that way about most juices anyway, plus it's just stevia so I wasn't concerned. All of the fruit flavors were yummy, although I liked the peach and mango the best (I just love those fruits). Note that they have that typical stevia taste (subtle), but by the time I got to the third flavor (days later) I didn't even notice it anymore. Mauro liked all of the flavors, too, and didn't have any cons. We'd both drink any of the flavors again.
Sneaky Pete's Giveaway – Closed
We're giving away a sampler* of Sneak Pete's Oat Beverage to one lucky reader. To enter for a chance to win, leave a comment below telling us why like or why you'd like to try Sneaky Pete's. US residents only, please. I'll randomly select one of the comments on Tuesday, September 24 th, 2013 at 8:00 pm EDT. Happy commenting and good luck!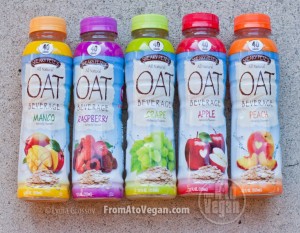 * the sampler pack is at the manufacturers discretion and may be different than the one picture on this post
And the winner of the Sneaky Pete's sample is…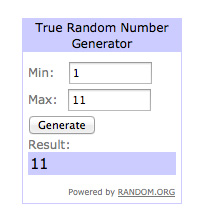 Comment number 11: Crissy D. Congrats!