A few months ago we received some coupons from Nasoya to try out a few of their new products. We loooove trying new vegan food items. Unfortunately, finding the said new products at our local markets here in PA burbs isn't always the easiest task.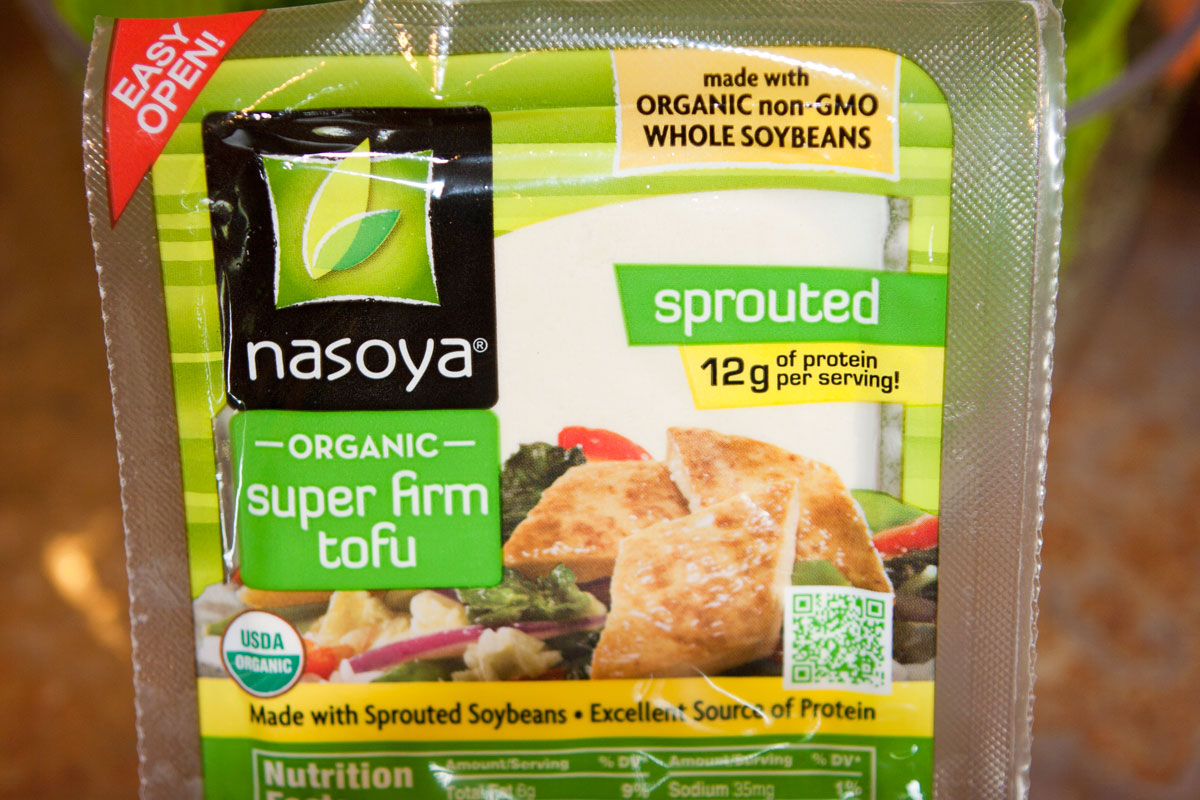 Lucky for me they had this package of intriguing "Super firm" tofu. Extra firm is usually hard to find to find around here, so I was delighted with my find.
As you can see on the package photo, it's organic and non-GMO (huge plus, not all Nasoya products are organic), it's sprouted (more nutritious), and it comes in an easy to open package that's actually easy to open!
The biggest test came next: how firm is super firm? It's incredibly firm with a nice texture that would hold up really well on a grill. And no pressing necessary! Pull it right out of the package, pat it dry (if you wish), and it's ready to go.
The weather wasn't appropriate for grilling the day I was prepping this dish, so I broiled these bad boy in my oven instead. They were ready and at the desired texture I was looking for in less than 10 minutes. They were smokey and had a hardy and slightly chewy bite to them, which was what I was looking. They held up really well in the Brazilian black bean stew I put them in. Yum!
Broiled chunks of super firm tofu

Brazilian black bean stew with broiled tofu, served over white rice and side of garlic collards
I've also used Nasoya's super firm tofu in other recipes (cheesecake, quiche and in stir fries) and it worked just as well as a firm or extra firm tofu would. I actually think it would also work well in Blissful Bites' tofu feta recipe and would be a great addition to summer grilling (note to self: try that out some time).
Read Chris' review on Nasoya here.
Visit Nasoya's site for information on their other products and visit Nasoya's Tofu U to learn how easy and tasty it is to cook tofu, get tofu tips and recipes.