I've been working on cutting out added sugars from my diet, wherever possible, for several years now. Not that I don't like sugar, but mostly because 1) I don't feel my best when I have too much of it, 2) I have a desk job and don't move around much during working hours, 3) there's too much of it in everything and that's just not good health-wise, and last but not least, 4) I just ramped up my workout routine this year and the less sugary stuff I eat the better results I get. So that meant cutting out one of my favorite snacks, granola bars… until now.
Journey Bar is a savory bar made with whole grains, almonds, herbs and spices. They're vegan, non-GMO, gluten-free and soy-free, and it comes in 5 flavors inspired on popular foods from around the world: Sesame Ginger, Rosemary, Pizza Marinara, Coconut Curry, and Sea Salt. I liked them all, but my favorites were the Rosemary, Sesame Ginger and Sea Salt. I also found that the Coconut Curry is delicious with some Rawtella smeared on it. Yum!
Coconut Curry
Pizza Marinara
Rosemary
Sea Salt
Sesame Ginger
The texture reminded me of a savory short bread
Eating a whole bar is a hearty snack with texture that reminded me of homemade short bread (slightly crumbly). They're around 200 calories (depending on the flavor), so I felt like they kept me going and staved off hunger longer than sweet varieties do for me. The spices also add lots of punch, which kept me from craving other snacks —I find that when I eat foods lacking flavor I keep looking for something else to satisfy my taste buds.
I'll definitely keep some of these on hand to take with me on hikes, long car rides and when traveling to unknown territories (when I don't know what the vegan food scene is like). Journey Bar, indeed!
Journey Bar Sampler Giveaway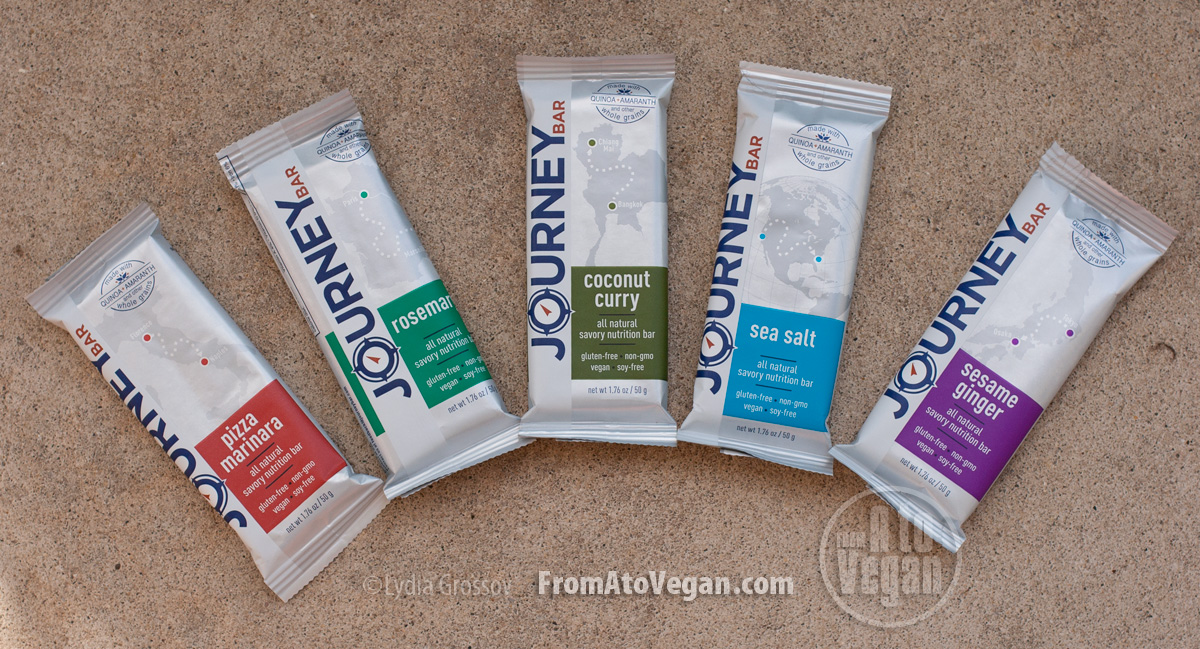 We're giving one lucky reader a chance to try these yummy bars out. To enter for a chance to win, leave a comment below telling us why you'd like to try Journey Bar's savory sampler. US residents only, please.
I'll randomly select one of the comments on Thursday, October 17th, 2013 at 8:00 pm EDT.
Happy commenting and good luck!
And the winner of the Journey Bar sampler is: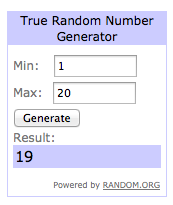 Comment number 19 – Rose Hayes-Dineen. Congrats!