Disclosure: I received a copy of "Becoming Vegan" from the publisher to review. The opinions in this review are our own.
I've heard it from many people that when you become vegan you also have to become an expert in nutrition, because everybody you meet will ask you a multitude of questions about it and will expect you to know the answers. As far as my personal experience goes, I agree with that assertive.
Obviously you are under no obligation to become an expert on the subject, but since our numbers are still fairly small, percent-wise, every vegan ends up as an informal ambassador for veganism. People will judge all vegans by the (probably) only vegan they know: you. So, if you can satisfy their curiosity and provide them with good and reliable information, and at the same time use that information to better your own health, it's probably a win-win situation.
The problem is, where do you find that information? The internet is full of useful and not-so-useful advice, professional and unqualified opinions, credible and downright misleading information. How do you filter it and separate the wheat from the chaff? Enter Brenda Davis and Vesanto Melina, both Registered Dieticians, and their book "Becoming Vegan".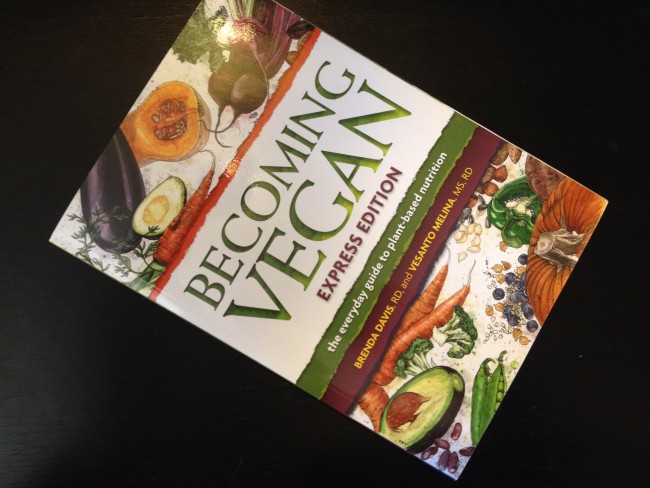 The book is a treasure trove of nutritional info, and covers pretty much all a layperson could wish for. It is, in fact, very information dense and it's hard to retain everything unless you are a professional in the health area. But as a reference when you need to look something up, I think it's great. About half of the book discusses nutrition topics such as protein, fats, carbs, vitamins, minerals to a fairly in-depth degree (at least to a layperson like me). The rest of the book is broken down in chapters covering clean eating, weight control (for both over- and underweight people), nutrition for pregnancy, seniors and for fitness. The last chapter is a food guide containing sample menus, to bring it all together. There's also a nice "vegan plate" diagram and accompanying table , which to me is a nice "summary" of the book.
If you're interested in having a better understanding of your diet, or wish to make sure you're getting the essential nutrients you need, this book should help. And, as an added benefit, the next time someone asks you "but where do you get your protein?" you would be able to answer with confidence and, more importantly, with accuracy.