News for September 9, 2011
News Today includes stories about iodine, Bear Breaks Into Prius, Wall Street Journal, carnets, Two-snouted Pig, vegan restaurant, maître d', whales, grocery stores, Fracking, Organic Farming, Peanut Butter, Dairy, Raisins, VegFund, GUNAS, chemicals, Maria Rodale, signature food, elephants, tigers, rabbits, Lea Michele, Victoria Beckham, Doctor, Overconsumption, recipes, Patagonia, monkeys, poor, Fossil Fuel, Almond Milk, Green Jobs, Brown Jobs, 1892 Seneca Inn, Healthcare costs, Farmers market, carnets, and Lamb Meat.
Too much iodine can be as bad as too little
Excessive intake of kelp (kombu) or thyroid-containing sausages can lead to iodine toxicity.
---
Bear Breaks Into Prius, 'Drives' Away As Family Vacationing In Lake Tahoe Watches From Window
A family vacationing in Lake Tahoe, Calif., awoke to the sound of their car horn only to find a bear trapped inside their Toyota Prius.
---
Wall Street Journal Gets It Wrong on Climate, Again
Yesterday's Wall Street Journal opinion page echoed Fox News with claims that global warming is caused by cosmic rays and not the 90 million tons of pollution that we are emitting every day. What they failed to mention is that the authors of the study they cite made no such claims. In fact, they have stated:
---
Azerbaijani Cabinet Minister Smuggled 110 Pounds Of Lamb Meat
An Azerbaijani Cabinet minister has been left feeling sheepish after he was caught trying to smuggle more than 100 pounds of lamb meat into Israel.
---
Two-snouted Pig Named Babe Born In Northern China A baby pig in northern China is hogging all the attention in his litter — mainly because he has two snouts.
---
New Raw Vegan Eatery in Ontario
Rawlicious Barrie opens its doors to health-conscious Canucks who crave flavorful but nutritious raw vegan cuisine.
---
D' mystifying the maître d'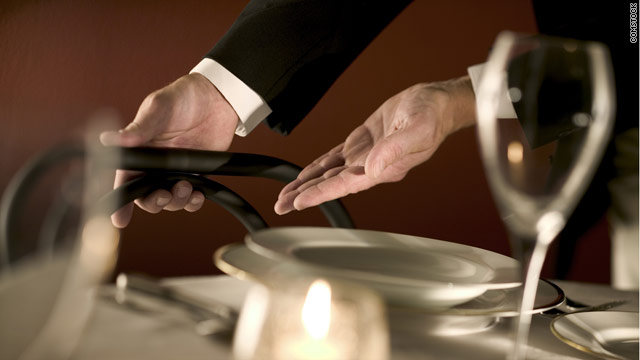 You walk into a room and he's the first one to immediately catch your eye. The man in the beautifully tailored suit has been waiting to meet you — and might have even Googled you.
---
Getting Within Inches of Whales for Photographs: Bryant Austin Explains How and Why
Bryant Austin has an amazing calling as a photographer. He gets within inches of whales to photograph them, and creates life-size images that he hopes will inspire viewers to save these magnificent creatures. But how does he manage to get so close? And without getting hurt? What is it like to be so near such a huge animal? And of course, how can you get a good life-size photo? Austin dishes in this video from Quest.
---
Organic and Local On the Rise at Grocers Nationwide. Energy Efficiency, Too
Times are tough right now, but that isn't stopping the grocery industry, which like other industries is seeing pretty slow growth, from increasing the presence of organic and local items on shelves. The organic industry grew about 10 percent to nearly $29 billion last year, motivating 66.2 percent of retailers to add natural and organic items to their shelves, according to GreenBiz.
---
Facts On Fracking, Pros & Cons of Hydraulic Fracturing For Natural Gas
In case your just getting up to speed on the loudly contentious debate about fracking then we've got an infographic for you. Produced by WellHome, it goes over the talking points of both proponents and detractors with a fairly even hand (though I have to say that the financial viability of fracking isn't as sure as the graphic makes it seem).
---
Economic Analysis Reveals Organic Farming Profitable Long-Term
Organic farming is known to be environmentally sustainable, but can it be economically sustainable, as well? The answer is yes, according to new research in the Sept.-Oct. issue of Agronomy Journal. In an analysis of 18 years of crop yield and farm management data from a long-term University of Minnesota trial, an organic crop rotation was consistently more profitable and carried less risk of low returns than conventional corn and soybean production, even when organic prime premiums were cut by half.
---
A Life Cut Short By Peanut Butter
At the age of 78, Clifford Tousignant had lived a rich life. The father, grandfather, great-grandfather and decorated Korean War veteran had achieved many goals and was working toward another — to make it to his 80th birthday. Sadly, a peanut butter sandwich dealt a blow that a war, diabetes and two amputations had not: it cut short his life.
---
Judge Says End Drug Misuse But Keep Dairy Going
Federal Judge Gordon Jay Quist found that cows owned by Scenic View Dairy had antibiotic levels too high for the animals to be sold for slaughter as human food, but he does not want to see the farm shut down.
---
Allergy Alert: Raisins Recalled for Sulfites
A New York company is recalling its 14 oz. packages of "Deer Raisin Golden" raisins because they contain undeclared sulfites. Consumers who have severe sensitivity to sulfites run the risk of serious or life-threatening allergic reactions.
---
Wow! Here's a Great Way To Know About Tabling Opportunities Ahead of Time
The fabulous people at VegFund, a truly amazing, one-of-a-kind organization that funds and supports outreach activities that aim to inspire people to pursue veganism, is now offering a free notification service that will alert you to fabulous upcoming tabling opportunities in your area! All you have to do is sign up to receive the notifications, and poof, you'll begin getting alerts so fast that you'll find yourself rushing to the printer's to get your "Go Vegan, Dammit!" brochures ready in a jiffy.
---
GUNAS "Vibe"
The new "Vibe" collections from GUNAS has some great men's bag. GUNAS is a vegan owned and operated luxury bag line. Here is a video from their latest campaign:
---
It's raining chemicals
It starts with a distant, unmistakable whine, like a fly in another room you've been too lazy to swat. As the sound grows, I make sure the dog is inside, then grab the camera and head to the pasture.
---
Interview with Food Revolutionary Maria Rodale
One of my icons in the organic food and green movement is the Rodale family. You don't read about the Rodale family in the press much, but behind the scenes they are a silent multimedia publishing behemoth that quietly publishes mainstream books, magazines, websites and more about advice, health and wellness and the environment (they are the largest independent book publisher in the United States).
---
Philly Cheese Mistake: Why your city's signature food is dumb
I live in America. I love food. I think it's only fair that I have come to consider myself a food expert and critic. You know why? Because I've eaten a lot of grub across this great country. I don't think you need much more than a functioning jaw and a healthy appetite to weigh in on this topic and I've got something to say: your city's most famous food is dumb.
---
Freedom Float 'Flies'
After hearing from PETA and concerned area residents, Glendale, California, Mayor Laura Friedman has proposed changing the city's float entry for the 2012 Tournament of Roses Parade from a "circus elephant"—which represents pain and suffering—to one of an elephant in a natural setting.
---
Tigers Aren't Windup Toy
One thing that you have to say about the notoriously abusive Hawthorn Corporation, which supplies animals for use in circuses and other shows, is that it has some nerve. Despite being cited more than 40 times for violations like feeding tigers moldy and inedible food, confining tigers for months on end in transport cages, denying them exercise or space to move around, and failing to provide veterinary care, Hawthorn has applied to the U.S. Fish and Wildlife Service (FWS) to force tigers to endure even more suffering by carting them around the world.
---
Protestors Win! Rabbit Fur Gets the Boot
After PETA Australia members crashed the runway during a Melbourne Spring Fashion Week show, the show's organizers decided to pull all fur from the remaining shows.
---
Lea Michele: Fashionable and Fur-Free
Lea Michele is no stranger to accolades. The Golden Globe and Academy Award-nominated star of Glee—who will also be honored for her work with PETA at Variety's Third Annual Power of Women luncheon later this month—gets rave reviews for her singing and acting talents. Lea's style is a showstopper as well, as she graces the cover of the fall fashion issue of Harper's Bazaar. But one thing that Lea leaves out of her wardrobe on and off the set is fur.
---
Lucy Heads to the Supreme Court
Heartened by an Alberta Court of Appeal judge's lengthy dissenting opinion in favor of hearing our lawsuit regarding what we believe are abusive and illegal living conditions for Lucy, the lone elephant at Edmonton Valley Zoo, PETA and Zoocheck Canada will ask the Supreme Court of Canada to hear her case.
---
Victoria Beckham's Bags Are a 'Croc'
While fashion designer Victoria Beckham, aka "Posh Spice," has vowed that none of her collections will ever include a stitch of fur, for which we thank and praise her, she has been silent on the subject of whether or not her new handbag collection will contain the skins of crocodiles, snakes, and other reptiles killed for fashion. And with the fashion diva's New York City runway show coming up this weekend, even the New York Daily News called her out for keeping mum on PETA's inquiries.
---
How To Find Out If Your Doctor And Drugmakers Are In A Relationship
So what about your doctor? The nonprofit investigative journalism outfit ProPublica has a tool you can use to see how much money your doctor has received from drug companies. ProPublica is kind enough to share it for all to use, so I've embedded it in this post. Have at it.
---
Supersize Chi: The Spiritual Cost of Overconsumption
In a culture in which more is better and excess is revered, the ramifications of consumerist decadence on spiritual wellbeing are pervasive. The urge to overconsume is everywhere. Try finding a unit price of a single item that is cheaper than buying in bulk. Economic considerations aside, the commercial appeal to the baser hunter-gatherer mentality always pushes, "Why have one when you can have three?!" Value meals, bulk household supplies, combo insurance premiums, BOGO clothing … You name it, we bloat it, then encourage all our friends to join in. We over eat, we over consume, we overspend, frequently all at once.
---
Provencal Vegetable Tian
Since we received some lovely-looking tomatoes, zucchini, onions and eggplant in this week's produce box and we also happen to have potatoes and garlic left over from a previous produce box, it seemed like the perfect time to finally give this yummy recipe a try.
---
The Next Big Thing: Peruvian Food
Make room Spain and Korea, Peru is having its moment in the gastronomic sun.
---
Patagonia Takes Fashion Week as a Time to Say: 'Buy Less, Buy Used'
In a novel bid to lower the environmental impact of its products, outdoor-gear maker Patagonia is telling its customers to "Buy less, buy used." To make it easier for them to do so, the Ventura, Calif.–based outfitter set up an online marketplace in collaboration with eBay.
---
Men charged after 15 monkeys found dead at LAX
Two men were charged with animal cruelty after 15 monkeys they were shipping from Guyana to Thailand were found dead at Los Angeles International Airport, prosecutors say.
---
Job Jr. (as in the Bible guy)
Today marks the sixth day since anyone at Casa Bizarro has experienced personal injury or family tragedy! We're celebrating our good fortune with a look back at the past 10 months!
---
Janet Hardt Dies After Injecting Her Face With Hot Beef Fat
A south suburban Chicago woman died Thursday after injecting hot beef fat into her face around her mouth and chin, a procedure she had apparently self-administered multiple times before.
---
The Poor: Still Here, Still Poor
What ever happened to poor people? Even on the left, Cornel West and Tavis Smiley's Poverty Tour was an exception. Mostly, the talk is of the "middle class"—its stagnant wages, foreclosed houses, maxed-out credit cards and adult kids still living in their childhood bedrooms. The New York Times's Bob Herbert, the last columnist who covered poverty consistently and with passion, is gone. Among progressive organizations, Rebuild the Dream, a new group co-founded with much fanfare by Van Jones and MoveOn, is typical. It bills its mission as "rebuilding the middle class"—i.e., the "people willing to work hard and play by the rules." (What are those rules? I always wonder. And do middle-class people really work all that hard compared with a home health aide or a waitress, who cannot get ahead no matter how hard she works and how many rules she plays by?) The ten steps in its "Contract" contain many worthy suggestions—invest in America's infrastructure, return to fairer tax rates, secure Social Security by lifting the cap on Social Security taxes. There's nothing wrong with any of this as far as it goes—middle-class people have indeed suffered in the current recession. But let's not forget that the unemployment rate for white college grads is 4 percent, and every single one of them has been written up in Salon. It's who's missing that troubles me: poor people.
---
US Citizens Ramp Up Battle Against Fossil Fuel Industry
The fight against oil and gas giants is heating up in the U.S., with new waves of protest and civil disobedience springing up across the country.
---
Washington State Longshore Workers Dump Scab Grain to Protect Jobs
Before dawn today, 500 people broke down terminal gates, prevented security guards from interfering, and cut the train's brake lines.
---
Best. Almond Milk. Ever.
Okay, I'll admit it. For years, I frowned upon making my own almond milk (and nut cheeses, and sprouts), thinking I was edging too close to hippie-ism for my comfort level. All I could think of was a mess of sprouted almonds fermenting in my kitchen, before being liquefied in a blender and then strained through multiple layers of cheese cloth that would take days to achieve the smooth, creamy consistency I had become accustomed to with store-bought versions. I mean, why bother with this catastrophe-in-the-making when I could pick up a quart of almond milk at Trader Joe's for just a few bucks, and save myself from converting my kitchen into a real-life science experiment? No thanks.
---
To avoid mindless munching, eat with your other hand, study says
If you want to curb your mindless snacking while watching TV or at the movies, simply switch hands.
---
Green Jobs Vs. Brown Jobs
President Obama will be making his much-anticipated speech on job creation this evening—though, fortunately, he won't be interfering with the kickoff of the NFL season. But he still has to answer the question—where will those jobs come from?
---
7 simple steps to a greener room
Alright, group exercise time: look around your dorm room. What do you see? A Boondock Saints poster? A half eaten mushroom and sausage pizza? 3 copies of Garden State? Probably. You want to know what I see? DEATH TO THE EARTH.
---
1892 Seneca Inn
During our visit to Watkins Glen, we stayed at the 1892 Seneca Inn, which is run by the super nice couple Susan and Michael. The Inn is located right off the main street so it's easy to walk to restaurants and the Lake Seneca pier, but since it's on a side street, it's nice and quiet and there's no street noise. And it's directly across the street from Good Groceries, the town's vegan friendly health food shop.
---
Recipe: Sweet Potato Pancakes With Cinnamon Maple Sage Butter
Want to impress at your next brunch? Want to show your spouse how much you appreciate them? Want to play gourmet chef for the day without all of the schooling or lots of slaving over the stove? Then these Sweet Potato Pancakes will do the trick. Breakfast for brunch, breakfast for dinner, these will pretty much be your new fave!
---
Recipe: Green Tea and Mango Sandwiches
Despite the fact that I am a huge matcha enthusiast, I have never actually baked with it before. I guess it always seemed a little intimidating. Let me just demystify matcha and tell you that it's extremely easy to use and is a great way to jazz up baked goods. The green tea biscuits combined with this sweet and spicy mango and ginger filling is the perfect pair. So throw a tea party and impress your friends with these decadent little sandwiches!
---
Recipe: Homemade, Veggie-Full Ground "Meat"
I've always been a little surprised at the popularity of faux meats—veggie bacon, veggie sausages, and the like. These products were never a regular part of my own diet, due to their high soy content and highly processed ingredient list. Besides, the notion of something "meaty" is infinitely more appealing to me than actual "meat." What I used to enjoy about eating meat in my youth had more to do with the food's density and protein-rich nutritional value (and perhaps the smoky suggestions of grilling or roasting) than anything else.
---
Healthcare costs rose while insurance coverage fell, studies show
The changes have left nearly half the working-age population without enough protection from illness. Altogether, 44% of American adults were either uninsured or underinsured last year, according to the Commonwealth Fund.
---
Farmers market manager also its char man
When the breeze blows in the right direction, a spicy vegetal aroma tells visitors to the Santa Monica Virginia Park farmers market that Ted Galván, the manager, is roasting chile peppers. Each Saturday in September, he takes pasilla, Anaheim and jalapeño peppers grown by Tutti Frutti Farms in Lompoc, chars them in a tumbler rotating over propane flames and sells them to the public.
---
How to fat-proof your life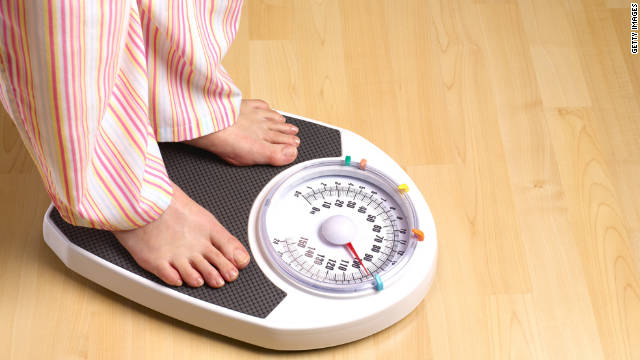 It's true that there are certain times in your life (after getting married, post-kids, during perimenopause) when extra poundage seems to appear out of nowhere … and settle on you. In fact, experts have honed in on the exact moments when you're most vulnerable to weight gain.
---
The Vegan Dialogues
More comments from my article from the Atlantic.com on the psychology of factory farming. I've included some representative responses from among the hundreds I received. My purpose here is to remind vegan advocates of the challeneges we face as we try to bring a genuine vegan dialogue into mainstream discussions. The point is NOT to gang up on and mock the counterarguments presented below, but rather to use them as helpful guidelines to honing our own educational srtategies. Needless to say, the barriers we face are immense, but step one seems to be recogizing those barriers for what they are. Titles are mine.
---
My response to an open-minded carnist
I appreciate your willingness to chat. I would say that most of our views about animals come from the culture that we grew up in. We have been taught that animals are lower than us and hence we can eat and use them as we like. Very few of us ever challenge this thinking because a) it asks us to challenge other views that we have about our culture and b) it asks us to question our values and ethics. Neither are necessarily easy to do.