News for September 14, 2011
News Today includes stories about Erectile dysfunction, Vegucated, Coal, Jon Stewart, Michael Moore, Uninsured, Sea Turtles, Galapagos, Legal Sea Foods, Alternative' Energy, Tortoises, Donald Trump, Seafood, Corn Syrup, heart attacks, restaurants, trees, Tiffany Shlain, Shrimp Farms, Food Studies, Cholesterol, Factory Farming, food cravings, vegan money, b12, Self-Slaughter, and recipes.
Rosy glow
From nutritionfacts.org
Erectile dysfunction may be a early warning sign for heart disease.
---
Vegucated Q&A
Get caught up on the latest news on the recently-premiered documentary Vegucated through a Q&A with the filmmaker Marisa Miller Wolfson.
---
Charles Scott Howard: The Miner Who Took On Big Coal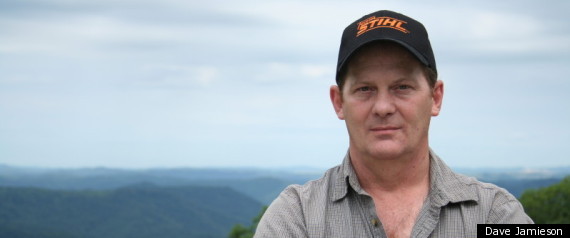 On a July morning four years ago, Charles Scott Howard left his home in the mountains of Southeastern Kentucky and drove his pickup truck 150 miles to the Crowne Plaza Hotel in Lexington. A career coal miner, Howard was headed to the posh hotel to testify at a public hearing held by the federal Mine Safety and Health Administration (MSHA), a regulatory arm of the U.S. Department of Labor. Howard bore a reputation throughout much of Kentucky coal country as a stubborn and fearless whistleblower, and just about any miner in the area who hadn't already heard his name would hear it by the following morning.
---
Jon Stewart Takes On CNN Tea Party Debate: Reality Show Antics And A Rick Perry 'Beatdown'
Jon Stewart spent most of Tuesday night's "Daily Show" covering Monday's CNN Republican Presidential debate, including the pre-show grandstanding, the 'beatdown' frontrunner Rick Perry took from his fellow candidates and some of the Tea party audience's shocking reactions.
---
Michael Moore Talks About Death Threats On 'Today'
Visit msnbc.com for breaking news, world news, and news about the economy
Michael Moore appeared on the "Today" show Tuesday to discuss his new memoir, "Here Comes Trouble," with Savannah Guthrie. Moore discussed the aftermath of his famously controversial speech at the 2003 Oscars and the effects it had on his family.
---
Tea Party Cheers Death Of Uninsured, Apollo Creed & Old Yeller
Since callous inhumanity has always inspired us, we decided to put together this mashup of some other deaths the Tea Party might enjoy. You know, while we're all being so sensitive and engaging in a respectful exchange of ideas.
---
Less Sea Turtles Killed In U.S. Fisheries, But Still Too Many, Study Finds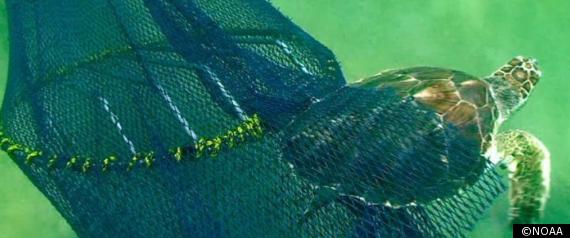 Even though this number is a 90 percent reduction of turtles accidentally caught and killed since 1990, this may not be enough to sustain turtle populations, according to a study published in Biological Conservation this month, and conducted by Duke University's Project GloBAL and Conservation International.
---
Rare Mexican Gray Wolves Set To Be Reintroduced Into The Wild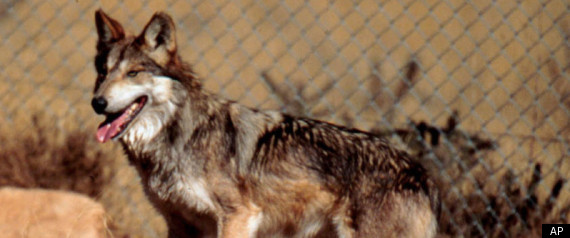 A plan by Mexican wildlife officials to reintroduce a rare species of gray wolf to its historic range in northern Mexico has prompted questions from wildlife managers and ranchers in the Southwest, where a similar, decade-long effort has been fraught with controversy.
---
Prince Charles To Help Develop The Galapagos
Prince Charles will help guide the construction of 1,000 eco-friendly houses on the Galapagos Island of Santa Cruz, long a destination for tourists eager to see the Ecuadorian archipelago that so inspired Charles Darwin.
---
Legal Sea Foods Makes Fun Of Save-The-Animals PSAs In New Ad Campaign
Legal Sea Foods has gotten itself into hot water before with environmental advocacy groups by hosting events such as a blacklist fish dinner. But it looks like the company still has buttons left to push. This time, the seafood restaurant chain has created ads that mock the omnipresent, cheesy yet tearjerking save-the-animals PSAs. However, instead of donating money to save polar bears, Legal Sea Foods want to save fish, you see, so then they can be eaten. Crabs can thus be chopped up and turned into "little tasty crabcakes" while trout should be saved so "we can grill that baby up real nice."
---
The 5 Worst 'Alternative' Energy Sources
Everyone agrees we're in an energy crisis, and everyone agrees we have to wean ourselves from foreign oil. General Motors sent its fuel-sipping Chevrolet Volt on a 1,776-mile drive from Austin, Texas to New York City, where it arrived on Independence Day last year. "Freedom from what?" I asked a Chevy representative. "It has multiple meanings," he said.
---
Tortoises Seized From Richard Hines Jr.'s New Jersey Home, Taken To Popcorn Park Zoo
Four tortoises seized from a New Jersey home are being evaluated at a rescue zoo.
---
'You've Been Trumped': Donald Trump Invited To Golf Course Documentary Screening Debut
Donald Trump may claim he's "an environmentalist," but You've Been Trumped a new documentary paints another picture of the billionaire in his quest to build a dream golf resort along Scotland's coastal region.
---
America's 10 Most Consumed Types Of Seafood
The National Fisheries Institute just released its list of the most consumed types of seafood in the U.S. for 2010. There are some obvious choices (salmon), but also some surprises. For each type of seafood, we included the recommendations of Monterey Bay Aquarium's Seafood Watch, which guides consumers about sustainable seafood choices.
Shrimp
Canned Tuna
Salmon
Tilapia
Alaska Pollack
Catfish
Crab
Cod
Pangasius
Clams
---
Corn Syrup Lawsuit Heads To Los Angeles Court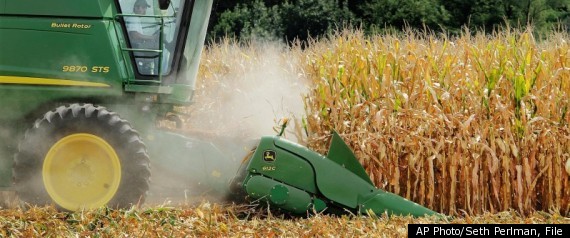 The setting sun splashes warm hues across a ripening cornfield as a man and his daughter wander through rows of towering plants.
---
U.S. unveils ambitious plan to reduce heart attacks
U.S. health officials are teaming up with insurance companies, pharmacies, health providers and community groups in a campaign to prevent 1 million heart attacks and strokes over five years.
---
Things you never want to hear in a restaurant
Whether it's no one at the host stand to greet you, overly perky waiters wearing vests with 'flair,' or a mixologist sneering from behind the bar at your libation of choice, there are serious red flags when you walk into a restaurant that the meal ahead is going to be nothing but bad news bears.
---
Why Planting Trees on Farms Saves Lives
We already know that the world's farms have more tree cover than believed, but a little more couldn't hurt. The fact is that incorporating trees and perennial crops into food growing can be crucial way to fight drought and improve soil stability. Permaculture Magazine has a great article on the BusyTrees campaign (part of the UN's International Year of Forests), which explains why agroforestry is literally a life saver in some parts of the world:
---
Strawberry and Serrano Pepper Salsa
In concept, I love fruit salsas. Well, fruits other than the tomato. But more often then not, they are too sweet for me. So I set out to make a spicy, fruit salsa that will surprise you at every turn. This strawberry salsa is complex and hot, perfect for most any starter. Try it with a Viogner or any off-dry white with floral undertones.
---
Interview with Tiffany Shlain, Director of 'Connected'
That we humans are all ever-increasingly connected with one another [as cell phones and the internet foster still-further-reaching institutions, as global trade networks continue to expand, etc] is beyond dispute. What the sum total impact of this dizzying array of newfangled connections will be is, on the other hand, entirely disputed. Some hold out hope that a world in which we are 'interdependent' on the millions of people we've never met will be a world in which we take better care of each other, as well as our resources. Others see a world of festering apathy, of populaces glued to screens and voracious consumerism abetted by an uncaring online marketplace.
---
WWF Encouraging Destructive Shrimp Farms?
It's true that shrimp farming has become so devastating to the environment that almost any standards created for the industry will be an improvement. But that doesn't mean they will be sustainable or that environmental groups should support them.
---
Stand Against Genetically Engineered Food (GMOs)
Most Americans agree we have a right to know what's in our food, and a right to choose safe, healthy food for our families and ourselves. And yet 80% of the packaged foods in America contain Genetically Engineered ingredients that have not been proven safe, and are not labeled!
---
The Cut, Vegan Butchers & Weigh In
Fashion Week is still going strong, and I made "The Cut" in New York Magazines best street style for day 6 of the shows while handing out copies of PINNACLE. I am sporting my very own Brave GentleMan tie, Ben Sherman faux-leather and canvas bag, M:Zero shoes, organic cotton Velour shirt, vintage vest, military surplus shorts, and vintage frames.
---
Food Studies: The Edible Curriculum
If, like me, you love food, chances are you've spent at least an hour or two daydreaming about going back to school to study it. Maybe you've fantasized about a hands-on career as a butcher, cheese-maker, or hydroponic farmer; maybe you occasionally picture yourself campaigning for food justice or traveling the world to write a history of the persimmon. Perhaps you secretly want to catalog and save rare potato varieties in the Andes, learn about other cultures through the way they serve breakfast, design more environmentally friendly packaging to reduce waste, or find urban planning solutions to America's food deserts.
---
Cholesterol: Friend Before Foe
Mention the word cholesterol in front of my grandmother and she'll automatically clutch her chest and say a little prayer. It is because she, along with almost one-fifth of the American population over 20 years of age, is battling high blood cholesterol – a condition tightly linked to heart disease. As a means to try and curb these undoubtedly dangerous cholesterol levels, which are generally the result of a poor diet, various organizations such as the American Heart Association (AHA) have unleashed anti-cholesterol campaigns, ultimately demonizing this unknowing molecule.
---
African Festival of the Arts Attendees Exposed to Horrors of Factory Farming
Throughout the course of the festival, people packed into MFA's "Paid-Per-View" tent to earn a dollar by watching a 4-minute segment of the eye-opening documentary Farm to Fridge. Shocked and horrified by how farmed animals are treated, many people pledged to go vegetarian on the spot, swearing never to eat animals again.
---
Fall For These Seasonal Fruits And Veggies
The fall is my favorite time of year. I love taking in the scenery on a fall foliage bike ride-and getting some outdoor exercise before winter rolls around. I also especially love the fall for its seasonal produce! However, when it comes to picky eaters, love for seasonal fruits and vegetables can oftentimes be a struggle.
---
EXPLAINED: Why We Crave The Foods We Crave
It happens when you least expect it — driving in the car, flipping through a magazine at your desk, catching up on the latest episode of "Jersey Shore." Out of nowhere, it strikes. Boom.
---
Recipe: Roasted Red Pepper Hummus
The earthy flavors of hummus combine with the roasted red pepper to create a wonderful undertone to this dip, which goes great with pita bread, tortilla chips, fresh veggies or by itself!
---
Is Poverty a Death Sentence?
The crisis of poverty in America is one of the great moral and economic issues facing our country. It is very rarely talked about in the mainstream media. It gets even less attention in Congress. Why should people care? Many poor people don't vote. They certainly don't make large campaign contributions, and they don't have powerful lobbyists representing their interests.
---
Top 3 Vegan Money Sucks
Sometimes, it's not about knowing how to save money, per se, but instead about knowing how to not spend tons of money. Maybe the distinction between the two isn't totally clear. In the words of Inigo Montoya, "Let me explain. No, there is too much. Let me sum up." Saving money involves getting goods for cheaper than the sticker price, either by buying in bulk, using coupons (such as today's Living Social Deal for $20 of Whole Foods groceries for $10!), or doing something yourself (like making your own almond milk, instead of buying pre-made). But! You know that moment that tends to happen right around 7:48pm, when it's been a long day at work and you know that you should probably eat something for dinner, so you wander dazedly into the grocery store and fill your basket with frozen peas, a block of tofu, almond butter, and peaches, only to get home and discover that those ingredients don't actually make themselves into a meal and you've managed to spend $28 dollars? That, friends, is where not spending money comes in. Here are my top three money sucks to avoid!
---
Roasted Sweet Potato Sandwich with "Honey" Mustard Poppyseed Sauce
This summer has been a long one. And, if you've been reading my blog for a while, you've probably noticed that I haven't been doing much cooking lately. I've made cold gazpacho and smoothies and slushies, and even developed a no bake treat. My poor oven must think I don't love it anymore.
---
Vitamins B12 and D: Monitoring versus Supplementing
Good nutrition is aimed at preventing nutrient deficiencies (among other things), which means that, no matter what type of diet you eat, there are circumstances where supplements may play a role. Regular vitamin B12 supplements are absolutely essential for all vegans who don't eat B12-fortified foods every day. Depending on sun exposure, vegans may also require vitamin D (although this isn't a vegan issue; it's true of most omnivores, too.) And depending on individual requirements and diet, some vegans (and again, some omnivores) might require other supplements to ensure adequate intake.
---
The Sick Seducation of Self-Slaughter
Over the past ten years the United States has undergone a revolution in the way we eat. Communities throughout the country have localized food systems, placed power back in the hands of local farmers, and shortened the distance between farm and fork. The benefits of this trend have been considerable. Consumers have become more critical of overly processed food, better aware of the connection between diet and health, and more appreciative of eating seasonally.