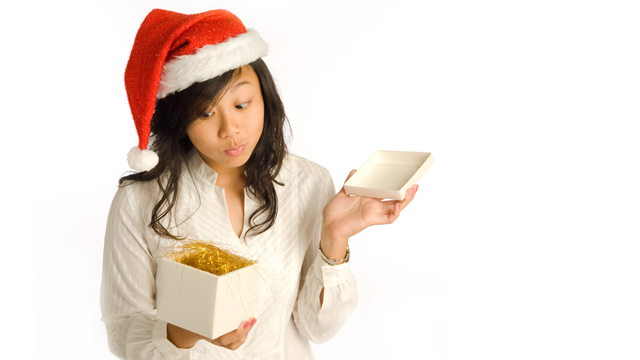 Every year I dread our holiday office parties, since I am the only vegan. Our CEO loves to eat steak, so we are forced to always pick a restaurant that serves it. Last year we went to a local hotel and my vegan entrée was pasta with tomatoes on top. There were no appetizers for me to eat because they all had meat or dairy in them. My dessert was excellent—it was five different sorbets.
This year's office holiday party was way better. It was held at the same hotel and I got 2 kinds of appetizers (steamed dumpling and crispy coconut, artichoke hearts in coconut milk served on a spoon), the entrée was Portobello Raviolis, and dessert was three kinds of sorbet.
Our group holiday lunch was a much different experience. We had reservations at The Dandelion in Philadelphia and my manager asked me if the restaurant would be ok for me. I called and talked to the hostess and told her I was vegan. She then went back to the chef to see if there is anything on the menu that I could have. She came back and said that I could have the salad or sandwiches with modifications or they could make me something and to call back to let them know when I was coming.
I called back on Thursday to let them know that I was coming and was told to ask for the vegan menu when I arrived. I thought "Great they must be getting a lot of requests from other people having holiday parties."
When I arrived for lunch I asked for the vegan menu and it was the regular menu with the two salads starred. One was the dandelion salad with mixed greens & dandelion leaves, cucumber, avocado, and lemon vinaigrette. The other was butter lettuce salad with honey crisp apples, pomegranate seeds, spiced walnuts, tuxford and tebbutt Stilton, and honey vinaigrette, which is not vegan. The also wrote that I could have the grilled chicken sandwich without the chicken and mayonnaise. The waiter was very knowledgeable and suggested that I could order the Brussels sprouts without the chestnuts and bacon.


The salad arrived and was fine, but not a lot for a meal. Then the Brussels sprouts came and they tasted weird. It is amazing how your taste buds change and I knew right away that they had been cooked in butter. The waiter had written down that they were supposed to be vegan and the chef decided that butter was vegan.
This was one of the worst restaurant experiences that I have ever had since turning vegan.
Do you dread your office parties?
Photo Credit: © Doggyhugs | Stock Free Images & Dreamstime Stock Photos