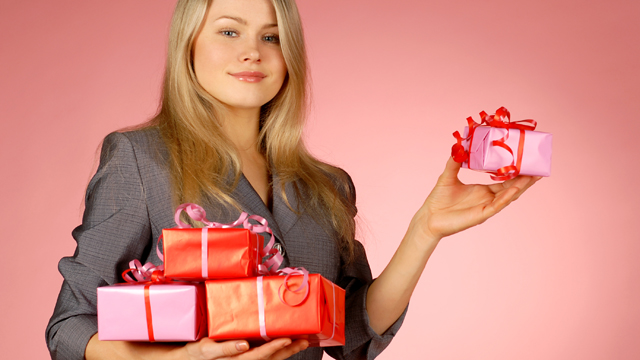 I always stress out trying to find the perfect gift and stock stuffers for my wife, Chris, during the holidays. If you are also trying to find a gift for your vegan friend, girlfriend or wife I hope this list will help. Or check out the From A to Vegan gifts.
Candy
My wife has a sweet tooth, so I know chocolate is always a good purchase. We just ordered Rescue Chocolate Peanut Butter Pit Bull and it was delicious. We also love Sweet & Sara Peanut Butter Smores.
There are plenty of vegan candies that you can buy at the grocery store too. PETA has a list here.
Food
If she loves food and what vegan doesn't, you can buy a gift card to her favorite local vegan friendly restaurant or you could make her a romantic dinner from a recipe from The Post Punk Kitchen or one of the cookbooks below.
Cookbooks
Kitchen Gadgets

Magazines
A magazine subscription makes a great gift for all year long. We like VegNews for its articles and recipes. Vegetarian Times has a lot of great recipes even though some of them are not vegan.
Books
Books can also be a great gift of stocking stuffer. There are many books about animals and the vegan life style. Some of our favorites are listed below.
Music
Give the gift of music this holiday season. Sound for Good record label has partnered with the Farm Sanctuary to help educate people by offering the new release, "Space Rock: The Compilation" by Various Artists exclusively to everyone who donates just $1 USD (or more) to the Farm Sanctuary. This is our special gift to say thanks for helping to protect farm animals. In this way, artists can reward people for supporting good causes by offering something special they cannot get anywhere else.
Candles
Candles are a great gift or stocking stuffer, unfortunately, not all candles are vegan. Most are made from beeswax or paraffin wax, a by-product of gasoline manufacturing. A Scent of a Scandal has vegan soy candles with earthy, floral, fruity, sweet, and seasonal scents for $15.
Bath & Body
Bags
My wife is a handbag lover; she could never have enough bags and purses. Here are some of her favorites.
Jewelry
Vegan jewelry is made without the use of bones, shells, or feathers. You can get her a necklace or bracelet that says vegan or glass bead chicken earrings.
Clothing
Vegan clothing is made without the use of leather, wool, fur, and silk. Vaute Couture makes amazing winter coats.
Shoes & Accessories
Charity
If the woman in your life loves animals then donating to a local sanctuary could be better than a gift. Like most sanctuaries Farm Sanctuary allows you to adopt an animal like a chicken costing $10 or a cow at $50 a month.
There are a lot of vegan handmade items on Etsy too. If you are on a budget or are looking for a really nice gift, there are so many options out there to purchase an animal friendly gift. I hope this vegan holiday gift guide makes it easier to find the perfect present.
What are some of your favorite gifts?
Photo Credit: © Ingret | Stock Free Images & Dreamstime Stock Photos