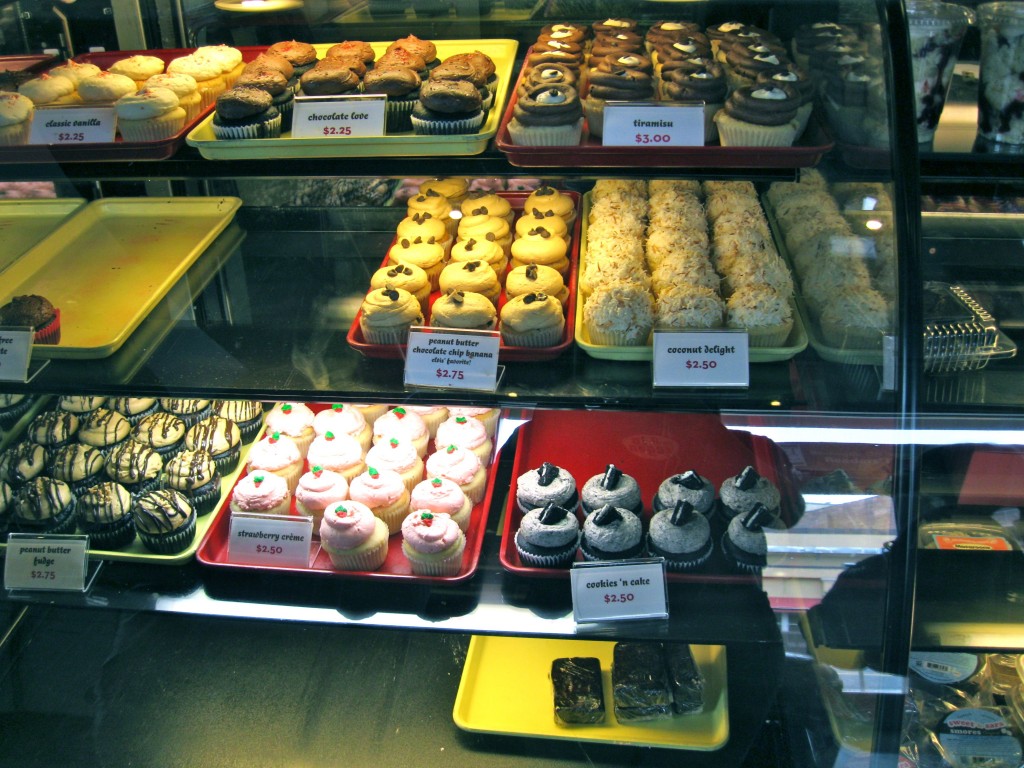 If you are ever in Washington, DC you need to stop in Sticky Fingers Bakery. They are now taking holiday orders from December 18th to New Years Day. You can order Lasagna with marinara sauce, spinach, tofu ricotta and Daiya mozzarella; White Bean and Escarole Soup; and a Chocolate Cream Pie for $15.00. In addition, you can order peppermint cookie sandwiches, peppermint brownies, holiday assorted sugar cookies, ginger people, gingerbread whoopie pie, merry cran & ginger loaves, assorted holiday cupcakes, cranberry galette, or chocolate crème pie. A dozen cupcakes can be ordered for $36. Download the order form here.
For Hanukkah they have special orders of Sweet Potato Latkes and Arancini. This platter comes with two latkes, two arancini, and sides of applesauce, non-dairy sour cream, and marinara sauce for $9.99 available until December 17th.
If you can't get to DC and live in the surrounding area you can now find Sticky Fingers' cookies, brownies, Cowvins, cupcakes and cakes at Todd Gray's Muse (at the Corcoran Gallery of Art), Bethesda Co-Op, The Common Market, Mom's Organic Market, Featured In Mimi Clark's Vegan Cooking Classes, Roots Market, Loving Hut Falls Church, and Whole Foods in Washington, DC, Maryland, Virginia, Ohio, and Pennsylvania. For the whole list go here.
Sticky Fingers
1370 Park Rd NW
Washington DC 20010
(202) 299-9700
Holiday Hours:
December 24th, 8am-5pm
December 25th, closed
December 26th-28th, 8am-8pm
New Year's Eve, 8am-7pm
New Year's Day, 9am-8pm
*Brunch will be served on Christmas Eve and New Year's Day