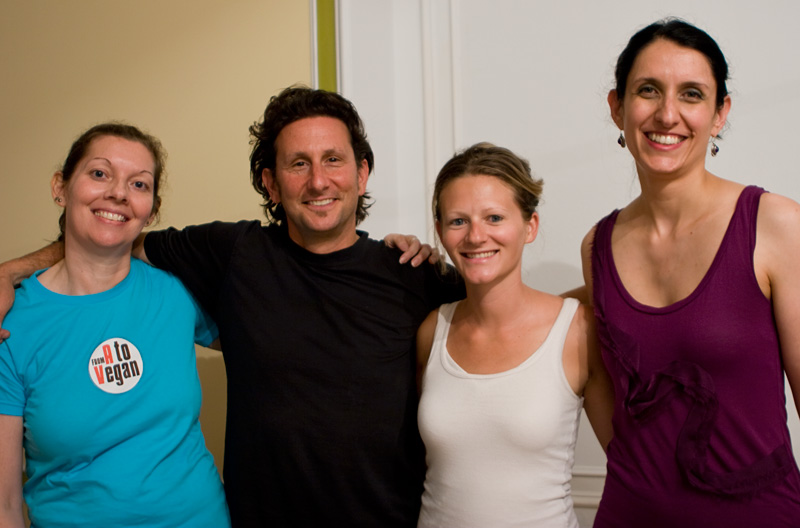 Rich Landau and Kate Jacoby have a long history of winning hearts and stomachs with their hard-to-top vegan cuisine. Rich started his restaurant career with Horizons Café, as a one-man lunch counter, in Willow Grove, PA way back in 1994. He operated out of a health food store, catering to vegans and vegetarians. Kate was one of his customers at the time and says his cooking made her transition easier —if you ever tried one of his sandwiches back then, or any of his dishes for that matter, you know what she means.
In 2005 they closed Horizons Café and opened the legendary Horizons on 7th St. in Philadelphia. Hooray! We no longer had to go to NY to have a vegan, fine-dining experience. They had a good long run with it, and so did our bellies, but all good things must come to an end (or so they say). Horizons was closed on July 2nd 2011, the saddest day in vegan history. The good news is that Horizons wasn't closed for lack of business, bad management or bad food. It was closed to evolve to the next level of awesome in vegan cuisine, Vedge.
From the run-down above we can tell Rich and Kate are two smart cookies and know when it's time to move on to something bigger and better. Watch our video above to get the full scoop on what to expect.
We're so excited for them and we're waiting with bated breath for Vedge's grand opening.
Podcast: Subscribe in iTunes