When I first became a vegan the hardest thing to get over was cheese. I didn't care about milk or ice cream, we had long converted to almond milk and coconut ice cream and preferred them over the dairy versions. But cheese, that was something hard to replace, both for flavor and texture. It's actually the #1 culprit that keeps most vegetarians from going vegan and it's in everything! Restaurants and food companies add cheese to everything.
It didn't take long for us to get over it, though, once I started feeling exponentially better without dairy in my life, or my body for that matter.
Now enter Parmela. Check out their gorgeous new site.
How did they make it taste like Parmesan?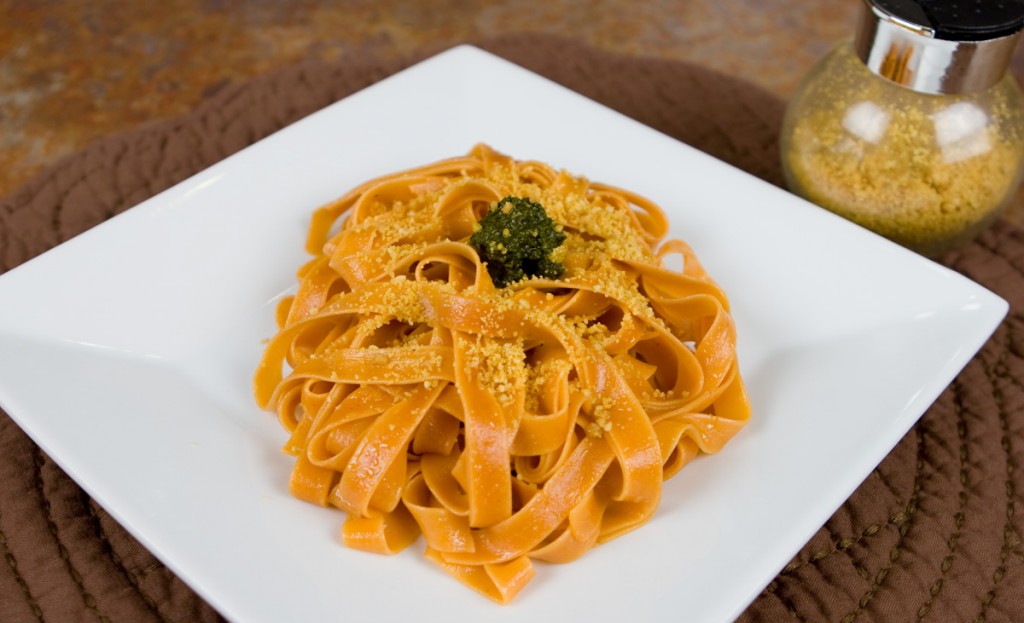 I was lucky enough to get my hands on a sample of this cheesy gem and think it's hands-down the best vegan parmesan on the market. It's not a melty kind of cheese, it's the dry crumbly type you sprinkle over pasta and it tastes pretty darn close to the dairy version.
I even did a couple of blind taste tests with it just to be sure I wasn't fooling myself. I put some on a spoon and gave it to Mauro (he didn't know what it was at all). The look on his face was priceless. His eyes widened, he smiled and said "how did they make it taste like parmesan?" My nephew came over for dinner one night and I did the same with him. He's not vegan so I thought it might not have the same effect on him. He tried it and said "that's vegan parmesan?" I rest my case.
What did they put in it to make it taste like parmesan?
Well, you'll be surprised to know that there are only 6 ingredients, that you can actually read. It's also low fat and low sodium per serving (enlarge the center pictures below) —the serving is listed as a teaspoon, but that's pretty much all you need on a plate of pasta.
Original packaging
Only six ingredients
Long shelf-life
New packaging design
New packaging side
New packaging back
Where can I buy Parmela?
For now, Parmela can be found online at: Vegan Essentials, and Food Fight Grocery. Update: Parmela is now available at several stores around the US and Canada, and at several online stores. Here's their where to buy guide. Shop away!